Angie's Place women's shelter converting to apartments
The New Hampshire Union Leader
Mark Hayward
January 16, 2020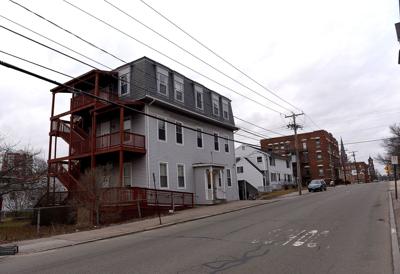 MANCHESTER — Angie's Place, the former women-only shelter operated by New Horizons, will be converted into small apartments that will be leased out to homeless people under the Housing First model, leaders of Families in Transition said Tuesday.
Families in Transition expects to solicit bids this spring to convert 434 Union St., where Angie's Place had provided 17 bedrooms for homeless women, said Stephanie Savard, chief operating officer of FiT.
The shelter model included shared bathrooms, living areas and kitchen. Plans are to convert it into an apartment building of seven studio and four one-bedroom apartments, each with their own bathroom and kitchen.
They will have separate entrances and be leased to single people, both men and women.
Savard said the apartments will help to address the lack of affordable housing in the state. Some people who stay at New Horizons shelter are working but cannot afford monthly rents, she said.
"This will help people settle, get roots, have an apartment to call their own and not the shelter," Savard said. "It's permanent for these folks. They can live there as long as they wish."
FiT will charge the renters 30 percent of their income.
Under the Housing First model, agencies approach housing as an ingredient necessary to help someone struggling with addiction, mental illness, chronic joblessness or other ills.
Once someone is housed, the agencies provide supportive services such as health care, workshops and case management.
FiT leases out 230 housing units in Manchester, all under the Housing First model. The number does not include shelter and transitional living programs.
Savard said priority for the apartments will go to people living at New Horizons.
Angie's Place has been vacant and not open since the fall. Last week, the Manchester Zoning Board of Adjustment approved variances necessary for the conversion.
The conversion is estimated at $1.6 million, but that could change based on bid responses. The project will be funded by City of Manchester HOME funds and the New Hampshire Housing Authority Housing Trust funds.
New Horizons opened Angie's Place, which was named after the founder of the New Horizons shelter, Sister Angie Whidden, in the early 2000s. FiT took over New Horizons in 2018.