New Horizons shelter likely to be at capacity amid Tuesday night cold snap
The New Hampshire Union leader
November 12, 2019
Mark Hayward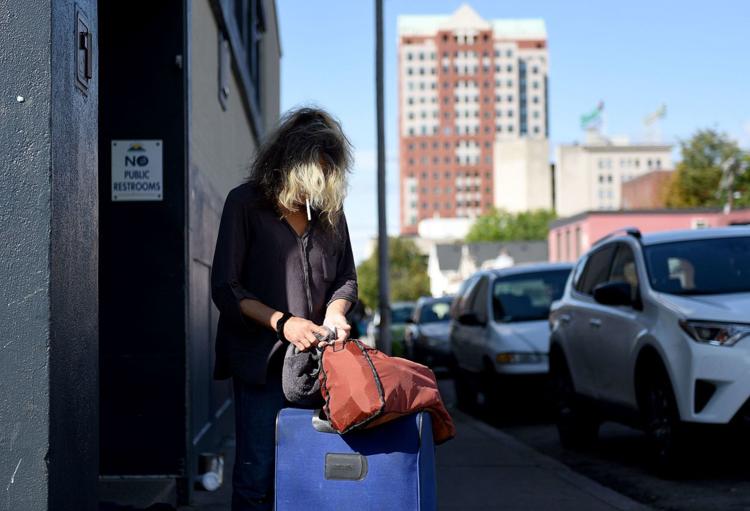 MANCHESTER — With an early cold snap hitting the Granite State overnight Tuesday, organizations that serve the homeless were uncertain of what would happen when Manchester's emergency shelter reaches capacity.
A spokesman for Families in Transition stressed that the New Horizons shelter will abide by its capacity of 138.
"That's not going to change," said Michele Talwani, spokesman for Families in Transition.
The National Weather Service has predicted an early cold snap for this week.
The overnight low Tuesday will be about 13 degrees in Manchester with 15 mph winds gusting up to 25 mph.
In October, Families in Transition set the cap at 138. Shelter check-in begins at 6 p.m. and concludes either an hour later or when the cap is reached.
Talwani said New Horizons maintains a waiting list on capacity nights.
It takes the telephone numbers of those locked out, and if a shelter resident leaves overnight, they will call the people on the waiting list.
Meanwhile, the shelter encourages people locked out to call 211, the social services information line.
Operators for 211 will check with shelters across the state to find a bed, said Patrick Tufts, president of Granite United Way, which operates 211 for the state Department of Health and Human Services.
"It there's a bed, we will get people to that bed and provide transportation," he said. That could be a taxi or a ride-sharing service such as Lyft, he said.
Already this season, he said, all shelter beds in the state have been full on some nights.
In that case, the United Way has access to a limited state grant that provides for hotel rooms on an emergency basis.
"That is really, really a last resort," he said.
He said that more shelter beds are essential and noted that both the Manchester and New Hampshire emergency operations centers are trying to address the issue.
Meanwhile, Talwani said Manchester city leaders have convened several meetings with non-profit agencies, state health officials and city agencies.
She said nothing concrete has emerged. Efforts to reach the city's homeless coordinator, Doug Howard, and a spokesman for Mayor Joyce Craig on Tuesday afternoon were unsuccessful.
In the previous week, the New Horizons shelter only turned away one person, Talwani said. But in the week before that, it had several turnaways, as many as six in one night, she said.
"You never know (how many will seek shelter). You don't really know until the night comes," Talwani said.
Meanwhile, she said more than 130 people have signed up for the day program, which allows people to stay inside New Horizons during the day. Day program participants have access to lunch and case management services.
To qualify, they must sign up to see an outreach worker or case manager. The goal is to engage them in services so they can move on from being homeless, she said.