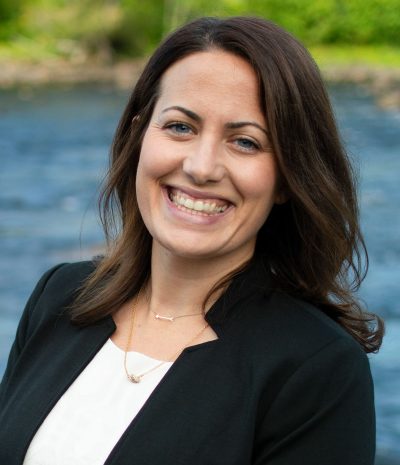 Kristen McGuigan, LICSW
Vice President of Clinical and Supportive Services
Kristen oversees and management of the organization's continuum of housing, co-occurring treatment, and supportive services. She is a New Hampshire Licensed Independent Clinical Social Worker, providing individual and family-based services for over 11 years. With her Master's and licensure, Kristen has specialized in substance use disorders, homelessness, trauma-informed care, suicide prevention, family system approach, and clinical supervision.
Kristen specializes in program development, with a focus on addressing intergenerational substance misuse. She has dedicated her work to helping people overcome barriers to this end and gaining knowledge on the impact trauma has on individuals and families.
Kristen's educational background includes a Bachelor's of Art in Human Development, with a Minor in Social Work and a Masters of Social Work from Boston University. Kristen also carries an Associate's Degree in Early Childhood Development, which has helped shape her practice. Kristen is a certified trainer in Suicide Prevention through the National Association of Mental Illness and Dr. Brazelton Touchpoints model of child development. Kristen has a certification in Child-Parent Psychotherapy, which supports attachment and bonding for children and parents. Kristen currently serves as a member of the New Hampshire Providers Association Board of Directors.