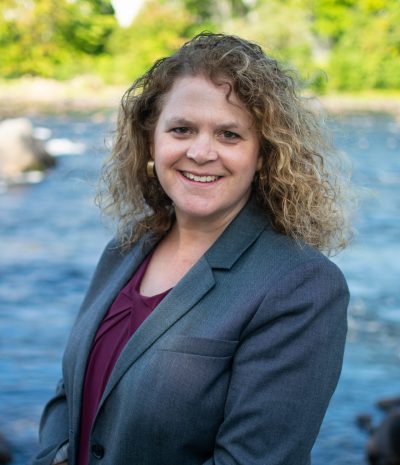 Stephanie Savard, LICSW
Chief External Relations Officer
Stephanie provides strategic direction for the agency's external partnerships and engagement with government stakeholders, community leaders, and the non-profit sector. Stephanie also serves as the Director of the New Hampshire Coalition to End Homelessness, a non-profit that provides advocacy, research and training focused on homelessness in the state of New Hampshire.
Before her current role, Stephanie served as the organization's Chief Operating Officer and as a member of the Interim Leadership team. She has held various positions within the organization since joining the team in 1996, working on the issue of homelessness and providing development and oversight of the clinical services offered to the adults, families, and children the agency serves. Stephanie is a New Hampshire Licensed Clinical Social Worker specializing in homelessness, trauma, substance misuse, program development, and organizational strategy and relationships. She has a Master's in Social Work from Boston University, and a Bachelor's in Psychology, and an Associate's in Chemical Dependency from Keene State College.
Stephanie is appointed to the New Hampshire Governor's Commission on Alcohol & Drugs, serving as the Treatment Taskforce Chair, and has also been appointed to the New Hampshire Council on Housing Stability. She is a member of the National Association of Social Workers (NASW), and past Vice-President, and a current member of the New Hampshire Chapter. Stephanie was awarded the Social Worker of the Year by the NASW-NH Chapter in 2021. She was also named a 40 Under 40 Leader of NH by the Union Leader and Business Industry Association in 2004 and is a member of the Leadership New Hampshire 2021 Class and the Leadership Greater Manchester Chamber of Commerce 2011 Class.