Thank you to everyone who supports our mission!
Donors, volunteers, and champions of our mission in the community enable us to bring forward our work every day. Our ability to serve families and individuals experiencing homelessness and positively affect other issues like food insecurity and substance use directly correlates with your support.
The enormity of what was accomplished last year in serving our community is difficult to summarize on a single page. We hope you get a small glimpse of the effort of everyday heroes through this infographic.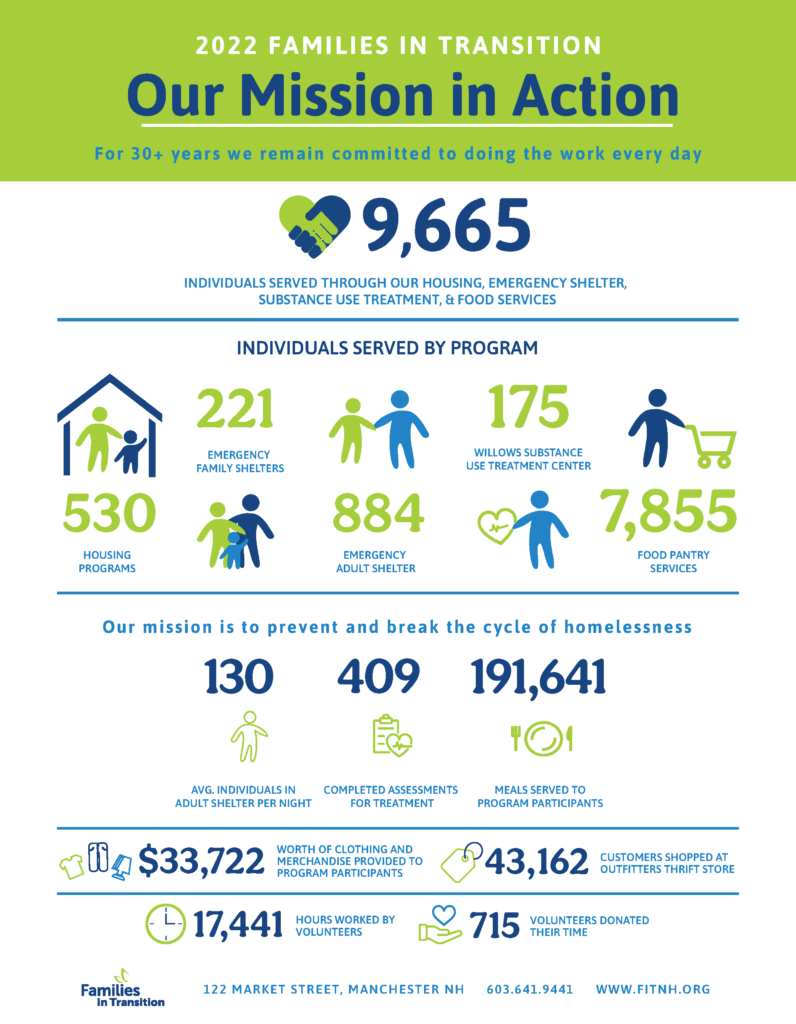 Download a PDF of the 2022 Families in Transition Our Mission in Action Infographic