Volunteer with Families in Transition
Volunteer with Families in Transition
Join our online volunteer platform to get started!
To volunteer with Families in Transition you will need to sign up for our volunteer platform, GivePulse. GivePulse allows you to see what volunteer shifts are available, sign up for shifts, make changes or cancellations, monitor your hours, ask questions, and learn about other volunteer opportunities in the community. Please join us on GivePulse to sign up for volunteer orientation!
Volunteer Impact in 2022
715
number of volunteers who donated their time
$453,457
total volunteer dollar value
What kind of volunteer activities do we offer?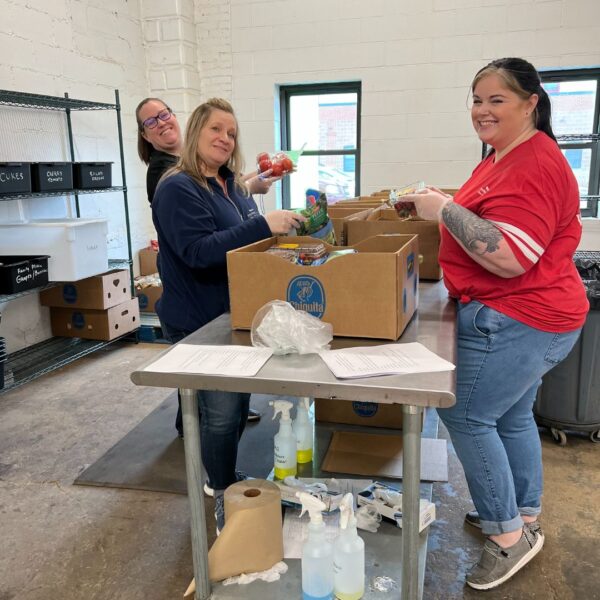 Stock Shelves at Our Food Pantry
Last year, our food pantry welcomed over 7,800 individuals experiencing food insecurity. Volunteers help sort daily donations and stock shelves to make sure the pantry runs smoothly five days a week.
Volunteering FAQ's
Where do I go for orientation?

We offer a one-hour virtual orientation on Zoom twice each month. Sign up for our volunteering platform, GivePulse, to register for your virtual training!

Can children volunteer?

We do have opportunities for children to volunteer! The age limits are listed on each volunteer shift description.

Do you have parking?

Yes! Parking varies by site as we have serval locations with volunteer opportunities. Parking information is included with each volunteer shift description – be sure to review it prior to your shift!

Do I need a background check?

Yes, for the safety of our participants and staff, all adults are required to get an NH state background check.

Do you accept court-ordered volunteer service?

No, we do not. We recommend you check with the court for a list of places that do accept it if you are seeking court-ordered volunteer opportunities.

I have another question, who can I contact?

Please reach out to our volunteer coordinator! You can contact Mary by email or phone call – [email protected] or calling 603.641.9441 ext. 228