We are moving forward in 2021 as Families in Transition
Branding work has been underway since the merger between Families in Transition and New Horizons. We have decided to unite our programs and services under one brand and one name. This change is part of the next evolution of the organization and our mission.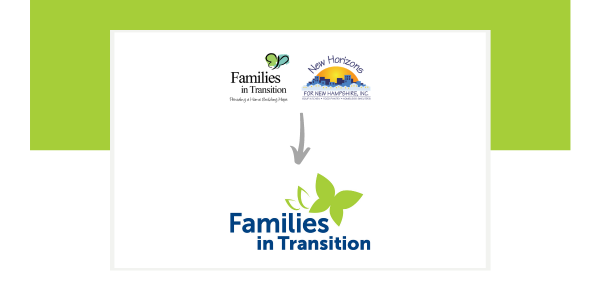 Due to the challenging times we are living in, this new branding will be rolling out slowly and you might start to see these new colors and logo unveiled in different ways throughout our work and in the community. More will be revealed as time goes on.
We are excited to share this next phase of our journey with you and look forward to working together through our continued service in New Hampshire, especially to those community members who need our help most. Together we can make a difference in preventing and breaking the cycle of homelessness.
Please stay tuned for more information!