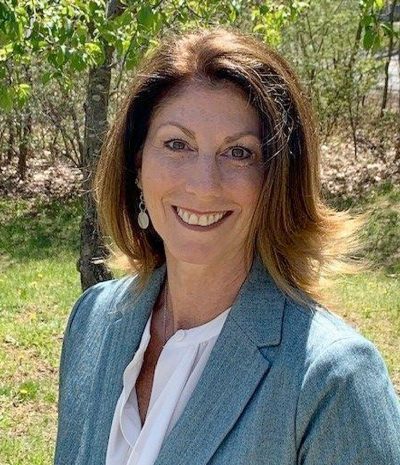 Maria Devlin
President and Chief Executive Officer
Maria oversees the overall strategic and operating responsibility for staff, planning, development, management, and successful implementation of programs and services, community engagement, and the organization's strategic objectives and mission. She is a motivated, community-oriented professional with a proven record of building solid relationships and working with management at all levels to design and deliver successful programs.
Before joining Families in Transition in June of 2020, Maria was the Regional Chief Executive Officer for the American Red Cross of Northern New England, where she served for over twelve years. She has over 30 years of non-profit experience in New Hampshire, serving as the Interim Executive Director and Director of Public Affairs for the Children's Alliance of New Hampshire, Director of Annual Giving at Southern New Hampshire University, Director of Development and Director of Program Services for the Make-A-Wish Foundation of New Hampshire. She also worked with Child and Family Services of New Hampshire (now Waypoint), Central New Hampshire Community Mental Health (now Riverbend), and The Orion House in Newport, NH.
Maria holds a Master's in Organizational Leadership from Southern New Hampshire University, a Master's in Community Psychology from Springfield College, and a Bachelor's in Child Development & Family Relations. She also received a Graduate Certificate in Leadership of Non-Profit Organizations from Southern New Hampshire University and became a Certified Personal Trainer in 2019 through the National Academy of Sports Medicine (NASM) and is currently enrolled in NASM's nutrition program.
Maria is a New Hampshire native who lives in Merrimack with her husband, Jamie, one parakeet, and a mini-pig named Ruby. She has a daughter, Abby, and a step-daughter, Lorelei.