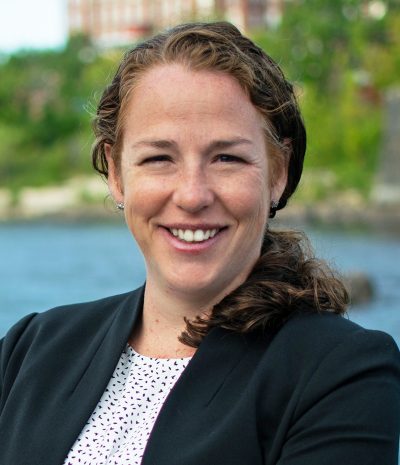 Meghan Shea, LICSW/MLADC
As a member of the Executive Leadership Team, Meghan is responsible for the management and fiscal oversight of all agency-wide programs. Meghan ensures that the organization provides quality services while maintaining fidelity to evidence-based models. She also partners with community stakeholders to address the opioid epidemic and homelessness in the state of NH.
Meghan is a New Hampshire Licensed Independent Clinical Social Worker and a Master Licensed Drug and Alcohol Counselor. With her Master's and dual licensure, she specializes in developing and managing services and treatment for vulnerable populations, including people who are experiencing homelessness, substance use disorders, trauma, and mental health. She has recently designed specialized housing and services, including recovery housing for families and individuals, emergency shelters, and street outreach case management.
Meghan holds her Masters's and Bachelor's Degree in Social Work from the University of New Hampshire. She currently serves on the Citizens' Advisory Board for the Women's State Prison and is a member of both the National Association of Social Workers and the NH Alcohol and Drug Abuse Counselors Association. She received the 2017 Board Member of the Year Award from the NH Providers Association and is a 2020 recipient of the 40 Under 40 Leaders Award from the NH Union Leader.