Thank you to everyone who supports our mission!
Donors, volunteers, and champions of our mission in the community enable us to bring forward our work every day. Our ability to serve families and individuals experiencing homelessness and positively affect other issues like food insecurity and substance use directly correlates with your support.
The enormity of what was accomplished last year in serving our community is difficult to summarize on a single page. We hope you get a small glimpse of the effort of everyday heroes through this infographic.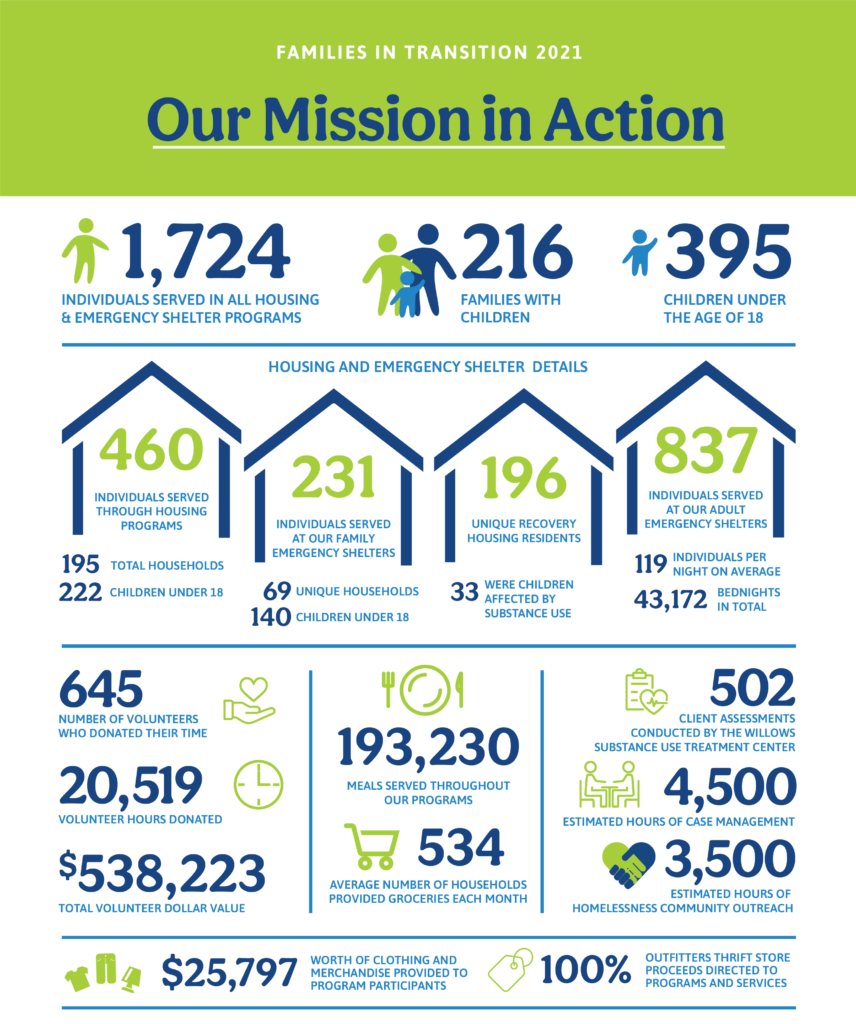 Highlights and changes in 2021:
Our overall numbers for individuals served show an increase because we have included recovery housing in the statistics for these statistics, which were not included in the total number in 2020.
The number of individuals served through our Adult Emergency Shelter increased due to the successful temporary operation of emergency winter shelter locations during the Winter '20 – '21.
 Volunteer hours increased significantly from 2020 to 2021 due to the temporary closure of our volunteer programs in the Spring and Summer of 2020 and the return to greater capacity this year.
The value of complimentary clothing and merchandise provided by Outfitters Thrift Store to families and individuals in low-income households and those experiencing homelessness increased by nearly 250%.
Download a PDF of the 2021 Families in Transition Our Mission in Action Infographic