The Walk Against Hunger has been a staple in the community of Manchester, NH, for over 30 years. Every year since 1990, over 500 people have gathered to walk the route, raise critical funds, and provide support to those in need within our community. While some aspects of the event have changed over the years, one thing remains constant: the dedication of walk participants. 
Every year, at the event, we recognize and thank top fundraisers who work hard to raise funds to fight food insecurity. We spoke with two of our top fundraisers from last year's Walk Against Hunger about their experience and why they choose to support the Families in Transition mission of preventing and breaking the cycle of homelessness year after year.  
Meet Shannon, Captain of the Bob Powers Team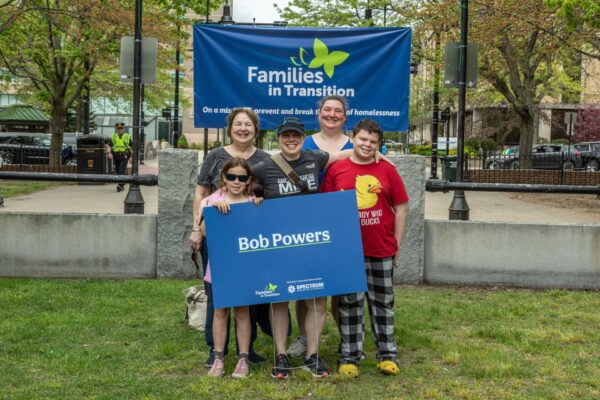 Shannon and her family have been one of the longest-standing Walk Against Hunger teams. As of 2023, her team will be walking for their 21st year! She shared more about her team and the history behind it.  
"Our team was first formed in 2002.  My father, Bob Powers, passed away unexpectedly on April 10, 2002. He was a social worker for the City of Manchester for over 25 years. His coworkers from the Welfare Department developed the Team that first year in his name, and my mom, myself, and my sister walked with them. I was a graduating senior in college at the time, and I believe I came home just for that day to attend. The following year, my mother took over the formation of the team and ran it for the next 18 years or so. I took it over after that," said Shannon.  
For her, the purpose behind the walk goes beyond caring for the community – it is a way to honor her father's memory.  
Shannon said, "We walk in his memory. He was passionate about taking care of the people of Manchester who needed his help. He had a firm understanding and appreciation for mental health and addiction issues and how they affected people and was compassionate in his approach to helping them." 
Thank you to Team Bob Powers for their continued support and involvement every year. We look forward to seeing your team at this year's Walk Against Hunger! 
Meet Jane, Captain of the New Hampshire Housers Team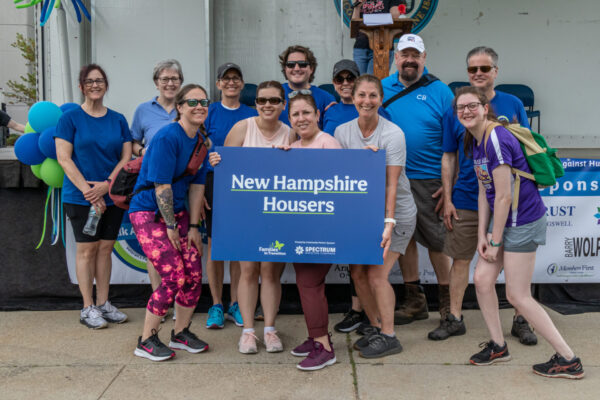 While the New Hampshire Housing team is a newcomer to the Walk Against Hunger, they are no stranger to Families in Transition events and our mission. Their team has participated in the Wicked FIT 5K previously held in Concord, NH, and has been a long-time partner to help individuals achieve safe, stable, and affordable housing. Last year, during their second year participating in the walk, they reached the coveted spot as a top fundraiser!  
Jane shared more about her team and why they choose to walk with us. "NH Housing has long supported a team for Families in Transition events, dating back to when Families in Transition hosted the Wicked FIT 5K in Concord a million years ago! Not only do events like these provide a great way for our staff and their families to have a great time, they help NH Housing support providing basic needs in the community." 
When asked why her team help to fundraise for the mission, Jane said "The Walk Against Hunger raises funds to help those in need with one of the basic necessities of life – food. And the FIT organization also has long been a partner in helping people achieve safe, stable, affordable housing, which goes straight to our own mission." 
Thank you to the New Hampshire Housing team! We are looking forward to walking with you again this year and continuing our partnership.  
If you want to join us on Sunday, May 21st there is still time to register. Please visit https://support.fitnh.org/2023Walk to sign up!